This new Mayflower book contains the references to every passenger - heads of families, wives and children, and single men, found in early New England contemporary writings and records. The author has gone back to the original 17th century sources to compile what was actually known and written about each passenger at the time they lived.

This book was written for the family researcher who finds it a challenge to find accurate, documented information on the passengers.

The Mayflower Quarterly

The Mayflower Descendant

New England Historical & Genealogical Register

The American Genealogist 

The Genealogist

Scholarly journals were searched to let the family researcher know what Mayflower information has been disproved and what new discoveries or suggestions have been made.

For those researchers who cannot visit the New England homes of their Mayflower ancestors, I have included over 90 pictures of plaques, memorials and historic sites.

There are many beautiful pictures of the Mayflower II, as well as the Mayflower Society House, Pilgrim Hall, Plymouth Rock and the Portico, the sarcophagus on Cole's Hill, the Forefathers Monument  and Brewster Gardens, all in Plymouth.

Pictures from the Cape include the Mayflower Compact Memorial and Pilgrim Monument in Provincetown and First Encounter Beach in Eastham.

In addition to the Pilgrim memorials will be found pictures of memorials to individual passengers - their gravestones, houses, homestead markers, plaques, etc . from Boston, Duxbury, Eastham, Fairhaven, Plymouth, Provincetown, Rocky Nook and Salem.

Also included are the signatures of 14 Mayflower passengers.

This is a hardcover book, 550 pp., index, bibliography, over 90 photos and illustrations.

CLICK ON "TO ORDER" ABOVE

Have questions? Feel free to email me:

These are not biographies. As the title suggests, these are detailed, full references compiled in an easy to follow list format.

Each passenger's account begins with their personal profile. This is followed by headings for each source and under each heading is the page number and full data as found under that entry. Every mention of a Mayflower passenger's name which is found in these early contemporary records is transcribed in its entirety.

The researcher will find, for example, full transcriptions of every mention of their ancestor in the Plymouth Colony Records, vital records, church records, town records and other colony records.

Early accounts will be found by contemporaries such as Altham, Bradford, deRasieres, Hubbard, Morton, Pory, Prince, Purchas, Morton, Sewall, Smith, Winslow and WInthrop.

Have you ever wondered where a particular fact originated? If you don't find it here it may not be a "fact" after all.

Finally, under one cover will be found documented information on all the Mayflower passengers!

"Mayflower Passenger References

(from contemporary records & scholarly journals)"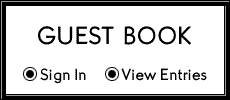 Copyright, Susan E. Roser, 2011-

Pictures on this site may not be reproduced without the consent of the author.